FAQ on the Dominica passport
Is the Dominica Passport good?
Dominica's passport ranks 31st in terms of travel freedom, granting holders visa-on-arrival access to over 145 countries worldwide.
Which countries can I visit with my Dominica passport?
The Dominican passport grants visa-free or visa-on-arrival entry to more than 145 countries, including the United Kingdom, Italy, Singapore, Germany, Cyprus, Ireland, Greece, Turkey, and many more.
What is the cost of a Dominica passport?
Dominica passports cost $100,000 for a single applicant and $175,000 for a family of four.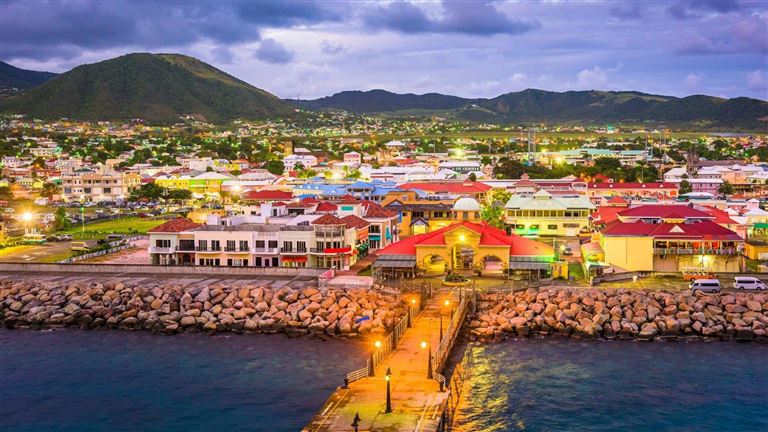 What is the Dominica Passport's Validity?
The Dominica passport has a ten-year expiration date. Passports given to children under the age of 16 are valid for 5 years.
What is the power of a Dominica passport?
The Dominica passport is ranked highly among all passports in the world since it authorizes its holders to travel visa-free to more than 145 foreign locations. Many investors apply for the Dominica Citizenship by Investment (CBI) program because of this appealing aspect.
Due to Dominica's excellent passport status, many of the most well-known business and tourism sites worldwide accept visitors without a visa.
What are the required documents for obtaining a Dominican passport?
The following documents are necessary for a passport application:
● A completed application form for a passport is compulsory.
● Two clear, personal pictures.
● Proof of Dominica passport fee paid.
● Original birth certificate or citizenship document.
● Current passport.
● A marriage or divorce certificate
Can I travel to Australia with my Dominican passport?
Australia is open for business and travel. Dominican citizens are free to go to Australia. For more detailed information and a free consultation, you can contact Masa Immigration.
What exactly is the Dominica citizenship-by-investment program?
The Dominica Citizenship by Investment Program enables the government to offer citizenship to individuals who meet particular requirements and policy standards while also increasing Dominica's economic investment.
Who is eligible to apply for Dominican citizenship?
Citizenship is awarded for life, and there are no residency requirements in Dominica. It is necessary to have a clean and transparent criminal record. The processing time is from 60 to 90 days. There are government, professional, and due diligence expenses.
What are the investment choices for Dominican citizenship?
1. Donation to the Economic Diversification Fund
2. Investing in Real Estate
Is Dominica's real estate investment good?
Yes. Dominica's growing tourism industry continues to win praise on a global scale, making it a prime location for real estate investment. Dominica has been highlighted in renowned magazines due to its distinct boutique resorts and international hotel chains.
Is it possible to renew my Dominica passport after selling my investment property?
Yes, if you owned the property for the necessary number of years after the acquisition of your citizenship.
Can I directly apply for Dominica's passport without a representative?
Every application must be processed by an approved and authorized agency like Masa Immigrations.
Who will help me acquire Dominica's passport?
Only legally recognized and considered legitimate organizations, like Masa Immigrations, may provide you with guidelines.